A version of this article originally appeared on A Peaceful Living.
Maybe you have that special someone, or maybe you just want to tell your galentines or family how much you love them. Here are some Valentine's Day gift ideas for the various types of people in your life–all vegan-friendly, of course!
For the sweet tooth
These adorable vegan and gluten-free macarons come 6 in a box; choose among flavors like classic (chocolate, almond, vanilla), floral (rose, lavender, jasmine), and peanut butter lover's (peanut butter brownie, PB & J, peanut butter churro). They're also made with NY state flour–phew, how do they do that? $18
For the traveler
Hapak Weekender, by Matt and Nat $1175
Natalia Bag, Indego Africa, $110
This stunning handmade bag is chic enough to carry for a date night out, but can also be used to stuff myriad accessories and beauty products while traveling. Plus, all proceeds go to educational funds for women artisans.
For the cozy cat
Stay Home Club crewneck sweatshirt. Unisex, $40
Organic Cotton Chunky Weave Throw, by Coyuchi, $98
For the coffee lover
Drink Coffee. Save Animals.  Has there ever been a better motto?
Buy your love some coffee from the all vegan, Maryland based coffee roasters, Brewing Good Coffee and a portion of the proceeds goes to an animal rescue. This month donations benefits:
Pair the coffee with a wheel thrown pour over coffee mug from Toast Ceramic, $85

For the jewelry lover
Bario Neal Senna Rectangle Ring. This handmade ring features ethically-sourced recycled metals.
Infinity Cuff in brass / Bad Bitch, by In God We Trust, $40
For him: Sterling Silver and Black Diamond Ring, by Nick Potash, $450
For the trinket collector
Hand-forged brass incense holder by Love Adorned, $135
Devil and Angel Shadow Box, by Puebla artist Enrique Muñoz, $28
and Finally….
Sweet greeting cards
Sometimes getting a nice handwritten card is the best part!
Meera lee Patel makes lovely, whimsical illustrations and happens to create some of my most favorite greeting cards.  They're most certainly not throwaway cards and would look great in a frame. Here are a few: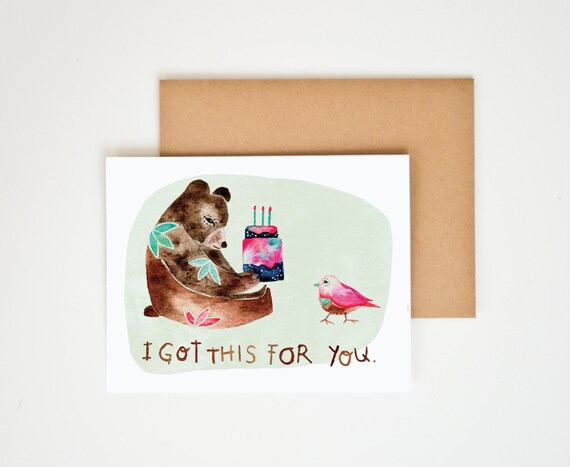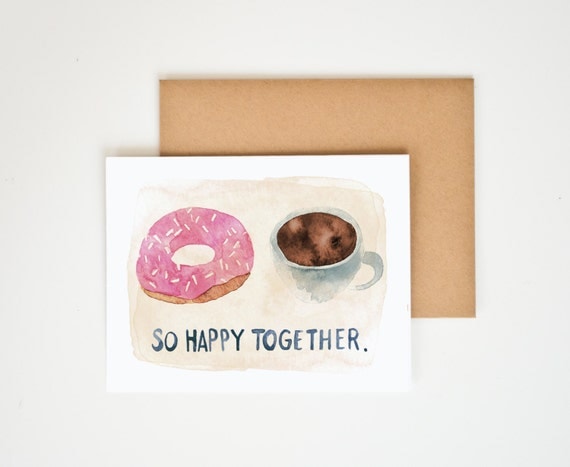 "You are different and beautiful and I love you for that"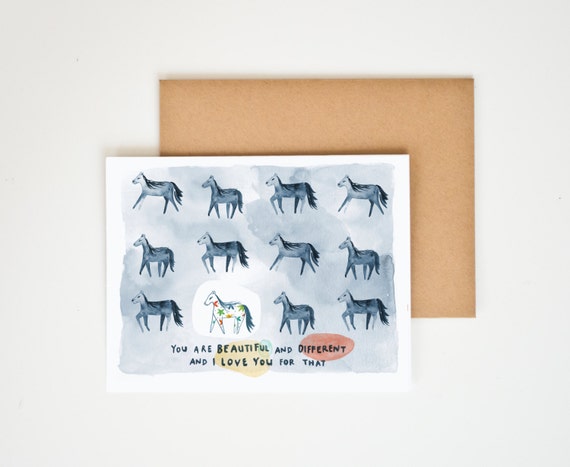 Have a sweet day with your loves!
Also by Stephanie: What You Should Know About Coconut Oil and Animal Exploitation
Related: 8 Fun (Non Cheesy) Ways to Celebrate Valentine's Day
Get more like this–sign up for our newsletter for exclusive inspirational content!
__
Photo: Courtesy each brand